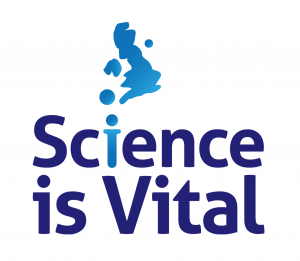 There is a protest brewing, if I can mix metaphors so early in this post.
Among all the technical widgetry, complex protocols and other knick-knacks that we all use as our daily "Tools of the Trade" (including, I cheerfully admit, the occasional blog-friendly computer), there is one that is the Great Enabler, the
Sine Qua Non
of experimental research:
Money.
All research scientists spend copious amounts of time applying for it, securing it, agonizing over how best to spend it, and justifying what they did with it. All of us, either directly or through various intermediate agencies, obtain it from taxpayer-funded sources. All of us are dependent on government policies to continue to facilitate this flow of funds, and those policies, in turn, depend on public opinion. Science, politics, money - they're all connected. And in the United Kingdom, that connection is now being rather severely strained.
I am not, I think, the person best equipped to summarize the recent flood of rhetoric resulting from
UK politician Vince Cable's
remarks about cutting research funding. For one thing, I'm not located in Britain (although I am a British citizen, with a long-expired passport to prove it); for another, it's all been collated for us on the rather informative
Science Is Vital
website. Let's just say that there are many persuasive arguments why restricting basic research funding in this way is a bad idea: a prominent editor of
Nature
makes some of them in
this slightly whimsical letter
, and many more are listed
here
.
The suggestion that the UK cut science funding dramatically, and focus only on research with immediate commercial applications (at the expense of longer-term projects, and fortuitous discoveries), has galvanized the British scientific community. The result? A call to arms, a
petition to sign
, currently with over 9,000 signatures, a
rally in London on October the 9th at 2:00 PM
, and a
Parliamentary lobbying session
on the 12th. A whole lot of somebodies have been hard at work at this - you can find some of them, and more background information,
here
. Particularly impressive is the engagement of a number of prominent research institutions and organizations, and some fairly weighty scientific names, including apparently over 25 Fellows of the Royal Society. All of this is supported by a
letter-writing campaign
, an astonishingly active Twitter feed, and far too many supportive blogposts and news articles for me to even attempt to link them here.
So - if you're in the UK and at all sympathetic, why not start with signing the petition? Don't bother if you're located elsewhere in the world - to maximize impact, it's restricted (by postal code) to domestic signatories only. Fair enough. Then think about writing your MP, attending the rally, and signing up for the lobbying session.
If you're elsewhere, as I am, you could always do your part on
Facebook
,
Twitter
, or wherever on the web you hang your virtual hat. Your British colleagues, I am certain, will thank you.